Filmhub and Sleeperwave Films to release "Rickshaw Girl" On Demand December 8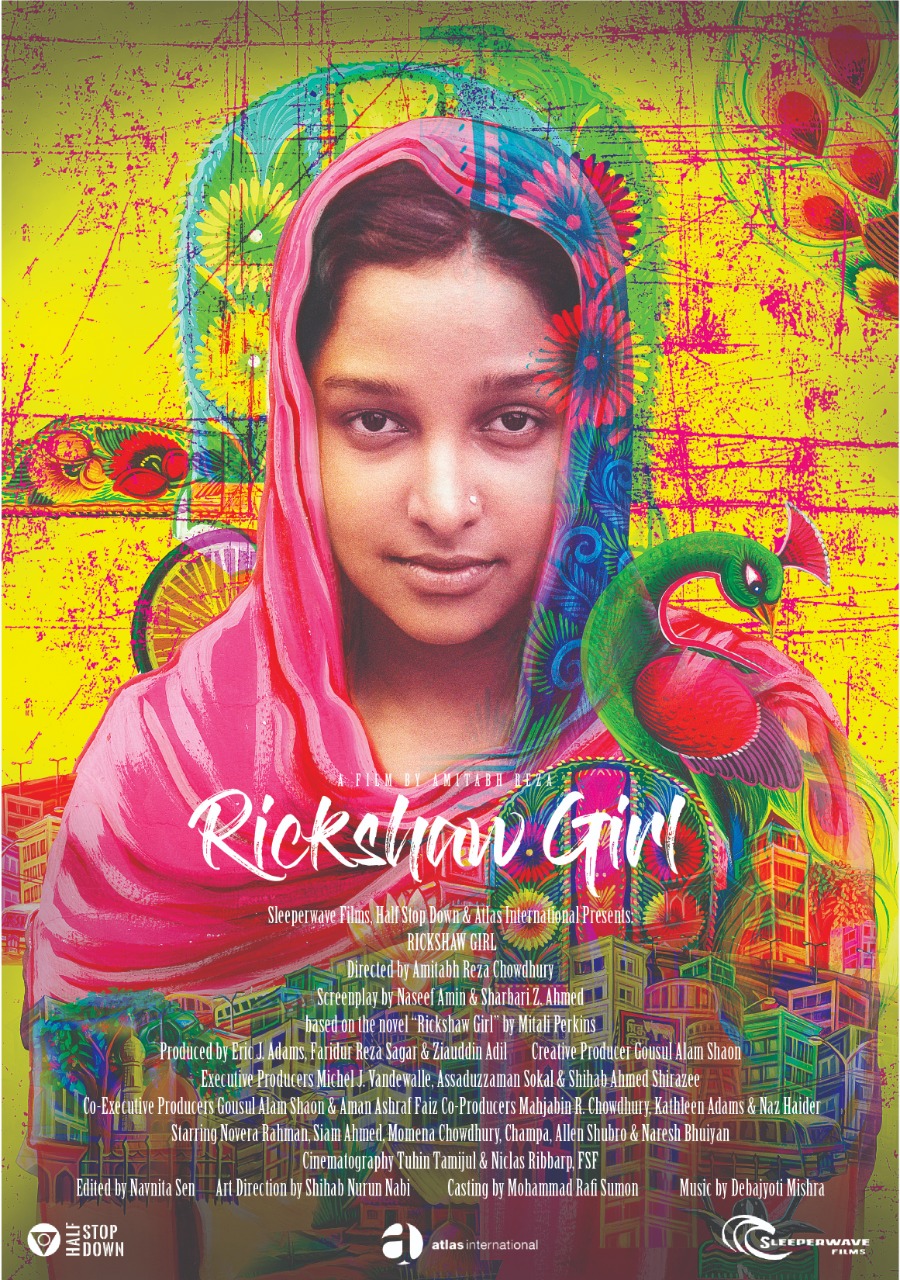 The film adaptation of the beloved novel
A daring Bangladeshi teen-aged girl battles the dangers of the big city when she disguises herself as a boy to earn extra cash for her struggling family in the critically acclaimed RICKSHAW GIRL, on Demand December 8 from Filmhub and Sleeperwave Films.
Daring and determined, teenage girl Naima longs to earn money for her poor Bangladeshi family, but her unrivaled artistic talent is of little use. When her father grows gravely ill, Naima feels she has no choice but to leave her small village for the bright lights of Dhaka.
In the big city, Naima finds the same economic, societal, and gender pressures faced by most young girls in Bangladesh. She cleverly disguises herself as a boy and takes the difficult job of a rickshaw puller. When her gender is revealed and her livelihood vanishes, Naima finds an unconventional solution to her problems.
"I was brought up in Dhaka, and from a young age, I traveled by rickshaw. Usually I could never remember the face of the rickshaw puller. Maybe because we usually don't see their faces but only their backs. I could always see their muscular bodies drenched in sweat, but never understood the meaning of the sweat," explains director Amitabh Reza Chowdhury. "As I grew up and my social and economic understanding got better, I realized that our country's destitute people were oppressed by the upper class. I always wanted to tell a story about them."
"I was moved and thrilled when I saw the film version of Naima's journey," said Mitali Perkins, writer of the beloved novel, and one of the top 100 children's books of the last 100 years, of the same name. "The story is deeper, richer, wider, and more authentically Bangladeshi. Amitabh Reza Chowdhury's direction is genius, and the acting and cinematography are so captivating."
Rickshaw Girl, starring Novera Rahman, Naresh Bhuiyan, Allen Shubhro Gomes, Momena Chowdhury, and Gulshan Champa, the first ever US-Bangladesh co-production, available exclusively on Apple TV+, Amazon, Kanopy, and Hoopla from December 8.

Video Link: https://www.rickshawgirlmovie.com/?wix-vod-video-id=51d3bd8950624691b48dad49521bf4c0&wix-vod-comp-id=comp-l1ul1fg4
Media Contact
Company Name: OCTOBER COAST PR
Contact Person: JEFF MICHAEL
Email: Send Email
Phone: 0011 +61 3 99996034 ext. 314
City: TORONTO
State: CA
Country: Canada
Website: https://www.rickshawgirlmovie.com/?wix-vod-video-id=51d3bd8950624691b48dad49521bf4c0&wix-vod-comp-id=comp-l1ul1fg4