THE FEEL-GOOD NOSTALGIC INDIE 'WOODSTOCK OR BUST' – STREAM TODAY
"I highly recommend 'WOODSTOCK OR BUST'. Two big thumbs up!" – Buttery Controller.
Los Angeles, CA – August 13, 2019 – TriCoast Entertainment has released 'WOODSTOCK OR BUST' onto digital streaming platforms. Stream it on Amazon here: https://amzn.to/2MeFUCN.
"If given the chance to chase your dream, would you do it? Most people won't. For one reason or another, whether money, work, school, or responsibilities, the majority of people living today will not pursue what could make them very happy. I think the operative word here is "could". No one is willing to take the risk. For Lorian and Meryl, the opportunity to play at the Woodstock Festival is everything," wrote Buttery Controller.
From award-winning Writer/Director, Leslie Bloom (iTime Travel, Bill Nye the Science Guy, MAMA EARTH), WOODSTOCK OR BUSTtravels back in time to 1969 – the Summer of Love – a culture of hippies, drugs and protests against the Vietnam War, leading to a generation in search of free love, peace and music.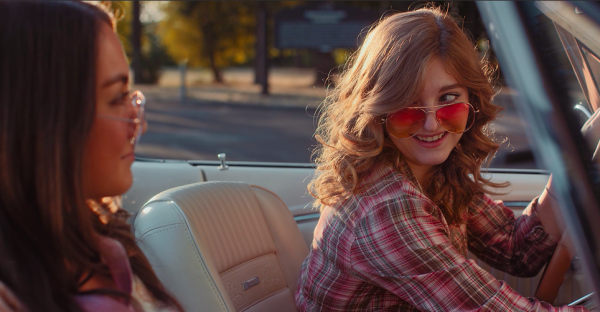 "WOODSTOCK OR BUSTis a breezy summer film that sometimes takes its audience down paths that they weren't expecting and the film is all the better for it," wrote BRWC.
Produced by Big Film Kids and co-written by Judi Blaze, WOODSTOCK OR BUST follows two 17-year-old singer/songwriters best friends from the West Coast, Lorian (Willow Shields, The Hunger Games) and Meryl (Meg DeLacy, The Fosters), who seize the once-in-a-lifetime chance to travel cross-country to perform at New York's famous Woodstock Music & Art Fair. Headed in a '65 Mustang convertible headed East, the teens defy all odds, including their parents and better judgment, concluding in a road trip that will change their lives forever – full of self discovery, life-changing love, music and friendship.
"The soundtrack is comprised of mostly original music, sprinkled throughout with some rock songs of the time. All of it brings out the charm of the story," continued Buttery Controller.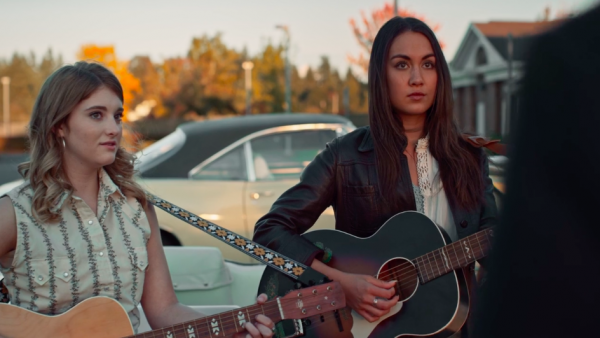 WOODSTOCK OR BUST has racked up several accolades, including three wins at the Los Angeles Film Festival 2019 (Best Picture, Best Editing, Best Cinematography) and two at the Artemis Women in Action Film Festival (Best Feature Pro-Action, Best Actress).
"A charming film with a great soundtrack and some wonderful performances, both dramatically and vocally, with some original songs that you may find humming to yourself long after the film has finished," concluded BRWC.
Hear more about WOODSTOCK OR BUST recently on Portland Radio Project: https://prp.fm/woodstock-or-bust-baby/.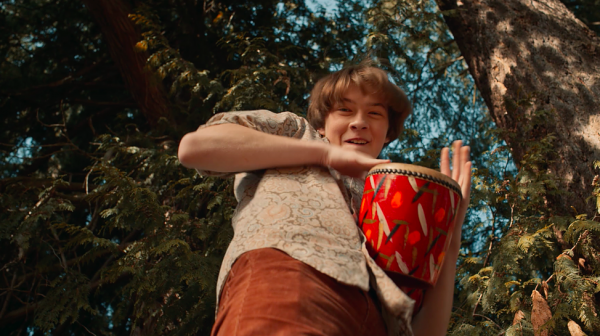 TriCoast Entertainment has released WOODSTOCK OR BUST onto various digital streaming platforms today, August 13th (DirecTV, inDemand, Amazon, iTunes, Vimeo on Demand, Vudu, FANDANGO, Hoopla, AT&T, FlixFling, Google Play, and Sling/Dish). Watch the trailer here: https://www.youtube.com/watch?v=KF18M27GVbg.
WOODSTOCK OR BUST stars Willow Shields, Meg DeLacy (upcoming series Stargirl), Teddy van Ee (Captain Fantastic), Corey Brunish (Coup de Cinema), Elijah Stevenson (Cam, Everything Sucks!), four-time award winner, Rachelle Henry (Defining Moments, Missing, Grifters) and Christopher Kozak (Never Let Me Go, Like Crazy).
For more information, please visit: https://www.woodstockorbustmovie.com/ and for press inquiries, please contact [email protected]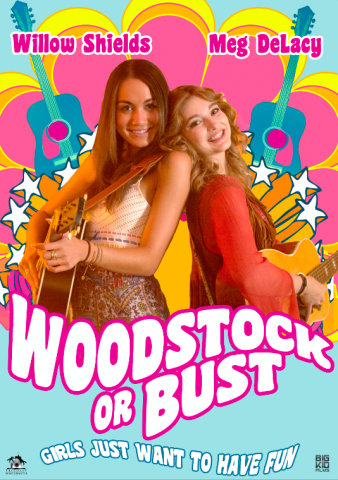 WOODSTOCK OR BUST (2018, 90 min.) Directed and written by: Leslie Bloom. Co-writer: Judi Blaze. Produced by: Leslie Bloom, Martin Wiley. Associate Producer: Sandra Doolittle. Edited by: Zachary Linkow. Original score: Blair Borland. Music: Michelle Curtis Purvance. Director of Photography: Israel Arias. USA, English. Big Kid Films, TriCoast Entertainment.
Produced by: Big Film Kids: Producing films for an underserved teen population with positive messages.
About TriCoast Entertainment:
TriCoast Entertainment is a premium Domestic Distributor, representing the best of US and international films: in theaters, on VOD, on DVD and TV. Sister company to TriCoast Worldwide and TriCoast Studios, the company is located at the TriCoast Studio facility in Culver City, Los Angeles.
Founded by: Strathford Hamilton and Marcy Levitas Hamilton: https://www.tricoastworldwide.com/
Media Contact
Company Name: TriCoast Entertainment
Contact Person: Jenna Wilen
Email: Send Email
Phone: 3104587707
Address:11124 Washington Blvd.
City: Culver City
State: California
Country: United States
Website: http://www.tricoastworldwide.com