Mavagi Encourages its Corporate Employees to Vote With Paid Day Off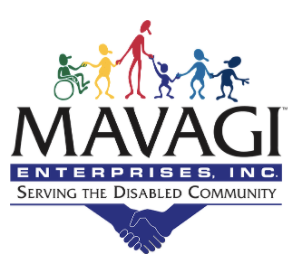 November 3, 2020 – San Antonio-based non-profit company, Mavagi Enterprises, Inc, is offering paid time off for its November 2, 2020 – San Antonio-based non-profit company, Mavagi Enterprises, Inc, is offering paid time off for its corporate employees to encourage them to cast their votes during the upcoming presidential elections.
The non-profit, which focuses on helping disabled people and veterans find work, said that it is playing its bit to support democracy by giving its employees an entire day off to cast their votes in the upcoming elections. The US is facing elections in November 2020 and casting votes is an ideal way to upkeep the rich democratic traditions of the US.
Like any responsible employer, the company feels that selecting ideal office bearers is crucial to the working of democracies and does not want to de-motivate people who might not vote if they are penalized for the time they take to vote. By providing the paid day off, the team at Mavagi hopes to motivate its corporate employees as they step out to vote. Corporate employees of Mavagi will no doubt be delighted that company values democracy and respects one of the most crucial American human rights, "the right to vote and be voted for". No corporate Mavagi employee will have to worry about work come election day.
Karina Hernandez, President, Mavagi Enterprises Inc, said, "Our non-profit depends on elected officials to support our issues, services, and funding. We understand that we can positively impact voter turnout by providing our corporate employees with paid time off to exercise their right to vote in presidential elections."
Mavagi Enterprises, Inc is a B2B service provider for both commercial companies and government institutions. Launched in 2001, it provides cleaning and ground maintenance services and services government buildings, healthcare facilities, office buildings, grocery stores, and warehouses. It uses green seal certified cleaning solutions and provides services for diverse firms. It is Mavagi's mission to ensure that persons with disabilities are provided with jobs and necessary training, and this includes disabled veterans.
For more information, please visit: www.mavagi.org
Media Contact
Company Name: Mavagi Enterprises, Inc
Contact Person: Karina Hernandez
Email: Send Email
Country: United States
Website: http://www.mavagi.org