Patented, Dual-Purpose Heating and Storage Vest Lumacarea Launched
February 23, 2021 – LUMACAREA, a multipurpose vest that combines storage and a heating vest, has been launched. People who work or spend much time outdoors during the winter don't need to shiver in the cold with the arrival of the innovative LUMACAREA heating vest and winter coat.
Lumacarea is available for purchase through the company's shopping mall, or on its official website: http://en.snailots.com or the large Korean shopping mall: http://global.gmarket.co.kr/item?goodscode=2012476898
These days, everyone carries a cell phone or a car key, but there is no suitable place to store them. With the Luma Vest, wearers can easily store heavy items right inside the vest pockets, as it has an internal band function that allows for storing heavy belongings without sagging.
The Luma Vest will particularly help golfers carry mobile phones, golf balls, tees, and even distance measuring telescopes with them when they are playing outdoors. Golfers can easily wear cell phone pouches, golf ball pouches, and telescope pouches around their waist. Especially during the cold weather, they can also carry heating products such as hot packs. LUMA VEST can store all of these easily. Golfers can also keep the golf balls warm by keeping them inside the pockets.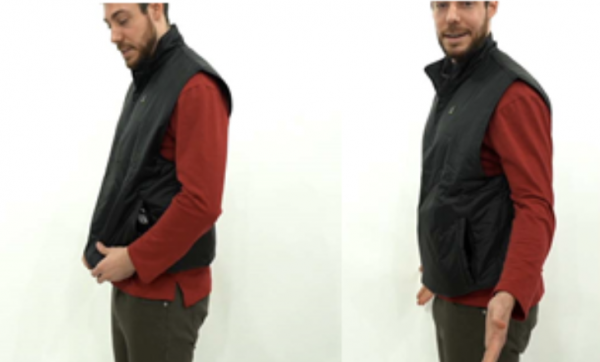 For those who carry heating products like hot packs in their hands during winters, the Luma Vest will be of great convenience. The hot packs can be easily placed closer to the body on the front and back pockets of the vest, thus keeping warm the nearby body parts. Users can also warm their hands by placing them on the Luma Vest's pockets.
Clothing with heating functions needs to keep the heating element (like the waist pouch or electric vest) close to the body. The Luma Vest, patented technology in the United States, is made of precisely such a design and functionality, closely adhering to the body without being visible.
The Luma Vest is also recommended for soldiers, security patrols, police, and other personnel who need to work in special occupations. In the case of long-lasting outdoor activities, they can put on any jumper, such as hiking clothes or fishing clothes, upon the Luma Vest that generates heat.
Watch: How to use the Luma Vest (with English subtitles): https://www.youtube.com/watch?v=4NaZFSZf4Dc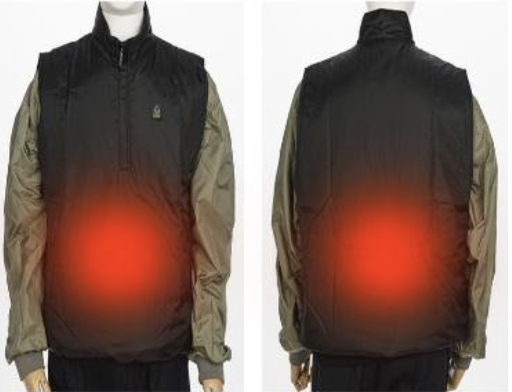 The Luma Vest is normally used as a general vest, but it can also be used for storage and heating based on what is required. Lumacarea's storage and heat vests are especially recommended for colder regions and climates such as in Europe and North America, while it can also be used to keep the wearer warm anywhere around the world.
For purchase, please visit the company's official website or do inquiries through email: [email protected]
For more information, please visit: http://en.snailots.com
Media Contact
Company Name: Lumacarea
Contact Person: Media Relations
Email: Send Email
Country: Korea
Website: http://en.snailots.com/