Explosive Launch of the Passion Struck Podcast Yields 10,000 Downloads in First Six Weeks
St. Petersburg, FL – Passion Struck™ is proud to announce that its Passion Struck Podcast has crossed 10,000 downloads in its first six weeks. The podcast, hosted by John R. Miles, started in February 2021, publishes new episodes Tuesday and Friday, and focuses on exploring the world's highest achievers' mindsets to learn their secrets to unlocking their potential, creating a passion-driven life. Through this achievement, Passion Struck is now one of the fastest-growing podcasts worldwide, according to the Podbean Team, and among the top 2.5% podcasts globally, according to Listen Notes.
The podcast is for game-changers, shapers, innovators, record makers, empire builders, career reinventors, and visionaries of all kinds. Those among us who can't turn our passion off, avoid fixed mindsets and pursue our dreams. Upcoming episodes feature the first female Blue Angels pilot, a Navy Seal turned chief NASA astronaut, and a famed Welsh futurist who solves complex issues relating to strategy and organizational decision-making.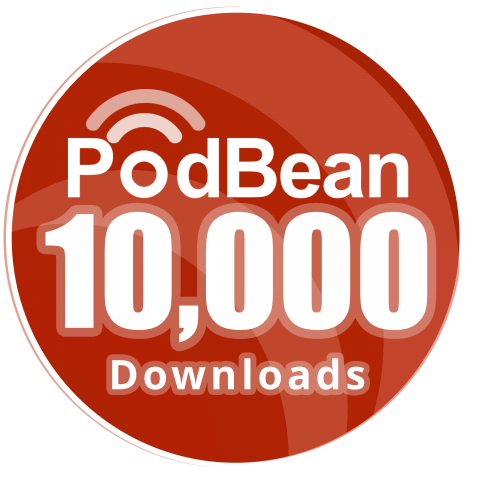 "While the vast majority strives for the ordinary and clings desperately to their comfort zones, those who are passion struck take action, move forward, and do something great," said John R. Miles, CEO, and Founder of Passion Struck. "Thank you all so much for listening to the Passion Struck podcast and becoming part of our community who, instead of just daydreaming of what could be, step into our sharp edges, face our fears, and harness our hidden potential. We are the minority, the scarce few, who are willing to envision a nobler cause."
John R. Miles is a combat veteran, multi-industry CEO, entrepreneur, author, and advisor to ID.me – a unicorn startup valued at over $1 Billion. John's mission is to create a new type of company that is building empowering media-based IP, igniting people's passion journeys, and accelerating mission-based businesses. John aims to make Passion go viral by being the catalyst that helps inspire the broken, beaten, bored, and battered people in the world to put their dreams into action!
Personally driven to help growth seekers develop the skills they will need to improve themselves and the world, John intends to use the Passion Struck Podcast to address the global contagions of apathy, comfort, and showmanship which are causing a steep decline in the pursuit of entrepreneurship and business vitality. In the show, he talks to his guests about the routines, mindsets, habits, principles, and activities that allowed them to unlock their potential and cultivate their passion journey over time.
Passion Struck™ also provides several services that empower people and businesses to grow. They offer personalized 1-on-1 coaching for individuals to unlock their creativity and unleash their leadership abilities. Companies also hire them to create mission-based cultures that break through performance objectives. John R. Miles is available for speaking engagements at events, seminars, and workshops, to train, empower, and inspire people. He and his Passion Struck team are committed to transforming people and helping them put their ideas into action.
Watch or download Passion Struck podcasts on iTunes, Spotify, iHeart Radio, Stitcher, YouTube, Amazon Music. Please visit https://passionstruck.com/passion-struck-podcast/
To learn more, please contact 727-209-7525 or visit https://passionstruck.com/.
About Passion Struck
Passion Struck™ is a first-of-its-kind company designed to facilitate global change by making PASSION go viral. We serve the underdogs – the Bruised, Battered, Broken, and Bored of the world – by Unlocking, Igniting, and Unleashing Passion in their lives. We act as a catalyst to help them put their ideas into action.
Media Contact
Company Name: Passion Struck
Contact Person: John R. Miles
Email: Send Email
Phone: 727-209-7525
Address:3158 24th Ave N.
City: St. Petersburg
State: FL 33713
Country: United States
Website: https://passionstruck.com/