Issa Snack Express Owner Katie Kagler of #DowntownDipp Fame Steps Up To Fulfill Destiny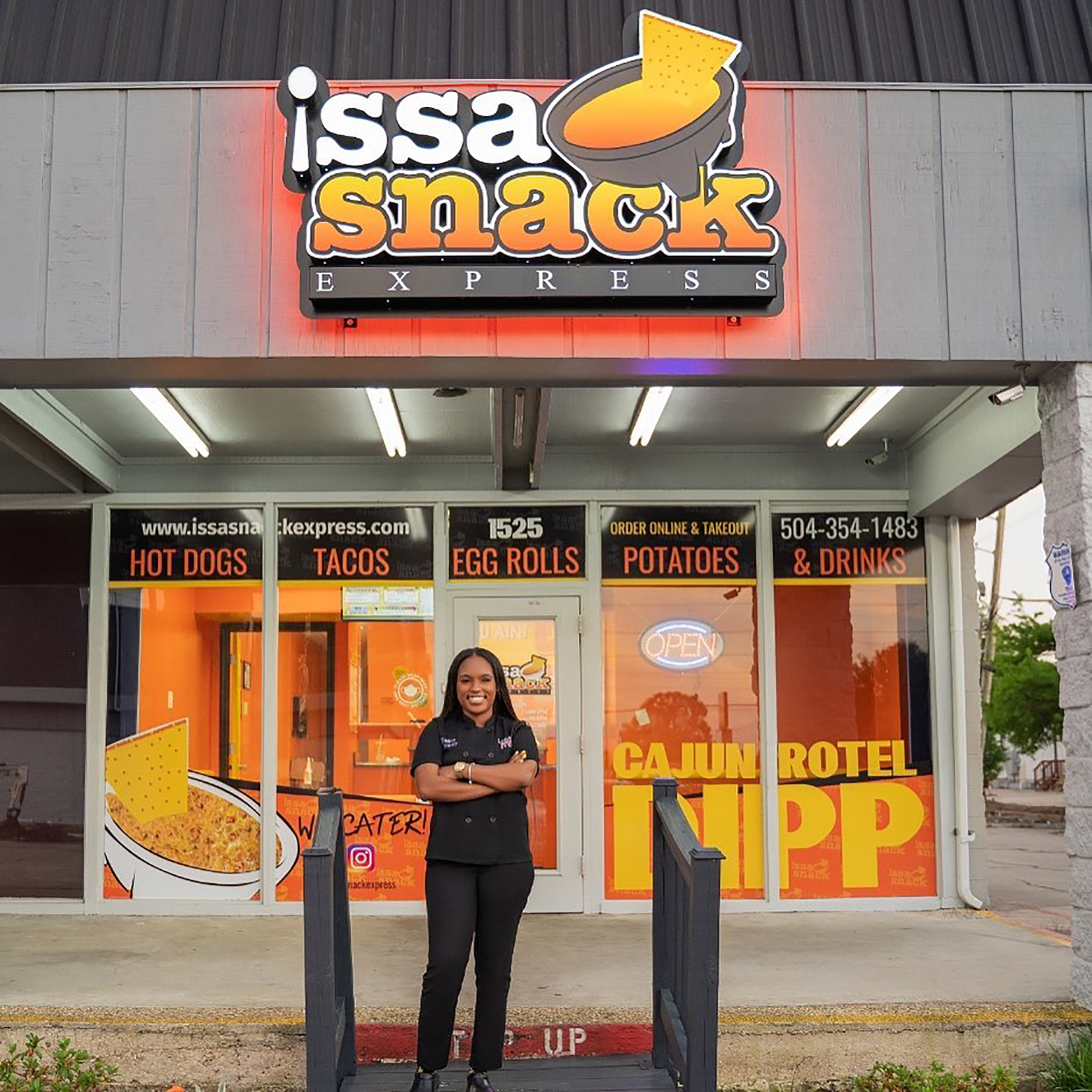 Dreams have a way of making themselves heard no matter what, as the story of the newly launched Issa Snack Express and its owner, Katie Kagler shows. A full time dental assistant and a young parent, Katie harbored an inner passion for food and making delicious dishes. She answered the call with courage, and today her Cajun Rotel Dipp and Downtown Fries in Harvey, LA are a hit.
"I always left my house smelling like fresh seasoning and her cooking. It made being in the kitchen and around cooking very natural to me," says Katie.
Katie's mom was a caterer, and this ensured that Katie grew up with a natural attraction to all things food. More than that, she even dreamed of opening her own quick service restaurant. After much mulling over and taking all things into consideration, Katie took the first bold step in April 2018, and Issa Snack Express was born as a mobile food truck. Katie's Cajun Rotel Dipp began to earn fame across the Crescent city. Another famous addition was Downtown Fries, whose fame spread fast in in New Orleans and beyond with the help of social media (#DowntownDipp).
A glorious moment happened in January 2021, when Katie and her team cut the ribbon to her first brick-and-mortar restaurant in Harvey, LA. Katie had turned her childhood dream in to reality.
"Everyone, including my family and friends, have admired my culinary skills, but I am especially humbled by the love I have received from thousands of customers sharing rave reviews about my dish," says Katie.
As a food industry entrepreneur, Katie's story is an inspiration to many. Her restaurant is a popular stop for both laymen as well as influential figures, such as political candidates and incumbents during the 2021 Senate race in Louisiana. Katie is also a contributor to the local community.
The journey to success for Katie required diligence and openness to learn new things. She plans to expand Issa Snacks as a brand with franchises across the United States. Anyone wanting to have a quick bite of some hot and yummy food can visit Issa Snack Express, open Tuesday-Thursday (11AM–7PM), and Friday & Saturday (12–8PM, closed on Sunday & Monday).
For more information, please visit: www.issasnackexpress.com
Media Contact
Company Name: Issa Snack Express
Contact Person: Orion Prater – Phillips Manager
Email: Send Email
Phone: 504-717-6669
Country: United States
Website: http://www.issasnackexpress.com