WiLdChiLd Muzik Announces Virtual Concert and Label Launch Hosted By DJ Big Stew and Showing Fresh Talents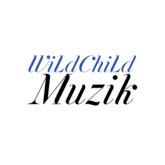 DJ Big Stew, WiLdChiLd Muzik, and his Beef Stew radio crew will be hosting a virtual concert live on YouTube, Facebook, and Twitch, with performances by talented hip-hop and urban music artists
WiLdChiLd Muzik is proud to announce its virtual concert and label launch on July 24th, 2021. The event's purpose is to showcase the talented artists in their label and educate the public on the services they offer in the music industry.
The concert will be hosted by DJ Big Stew and his Beef Stew radio crew. Viewers worldwide can watch the event live on DSNBX TV YouTube Channel, also on Twitch and Facebook. There will be live performances by highly talented artists, including Josh White, Main Man Dev, Flamez, N.E.F, Ofnie, Kadeem King, and Figueroa.
WiLdChiLd Muzik is a music publishing, label, and distribution company with a global reach. With their partners and collaborators, they've established a distribution network that cuts across all digital and physical music distribution platforms, channels, and formats. They supply online streaming sites like Spotify, iTunes, and YouTube with new and engaging content from their long list of talented artists. They accept music via drop track, and artists can submit demo to Beef stew radio studios.
The success of WiLdChiLd Muzik is attributed to the exceptional and visionary leadership of DJ Big Stew, an award-winning filmmaker, soundtrack music producer, mixtape king, radio & podcast host, and Artist Development executive. He started his career as an independent music and film producer in 1997 and has since assisted hundreds of young and inspiring artists in achieving their goals and career desires. His exceptional personality and optimistic characteristics have helped him achieve so much in his career.
DJ Big Stew has taken WiLdChiLd Muzik from a humble beginning to a globally recognized record label with a valuable network and collaborations in the music industry worldwide. Apart from making music and promoting artists, he also has two independent films to his name. He released his debut film titled "Somebody Got to Die" in 2012 and followed it with another film titled "East Side Story" in 2013. The two films were successful, and they reveal him as one of the few entertainment industry practitioners with multiple talents.
The upcoming virtual concert is another opportunity to showcase incredible talents in the music and entertainment industry. DJ Big Stew invites everyone to tune in live and get inspired by the creativity of these young ones. He promises to organize more concert and talent showcases where more artists would be revealed and discovered by urban music and hip-hop music lovers.
For more information, please visit here.
About WiLdChiLd Muzik Group
WiLdChiLd Muzik Group is a record label, music production, and artist management company. For several decades, the company has used its platform to promote the talents of young artists, allowing them to express themselves and get discovered. They also have collaborators and partners who distribute music and content on physical and online platforms.
Media Contact
Company Name: WiLdChiLd Muzik Group
Contact Person: Media Relations
Email: Send Email
Phone: (551) 239-3073
Country: United States
Website: https://www.facebook.com/WiLdChiLdMuzik