Speaker and Bestselling Author Releases Handbook to Address Anti-Racism, Allyship, and the Role of Caucasian Faith-Leaders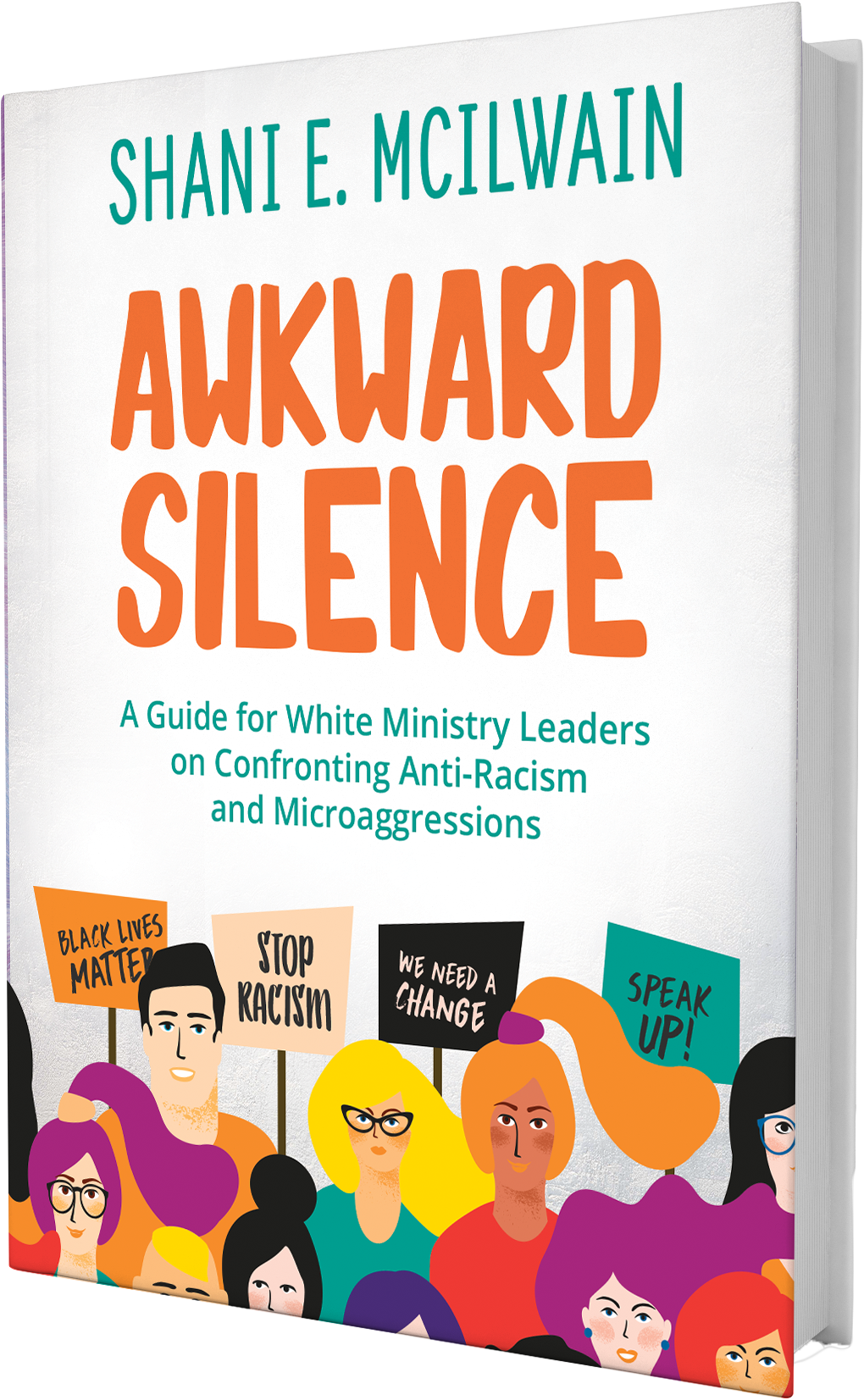 Racial injustices are more apparent than ever, leading many to look inward and reflect on how they have contributed to the horrors marginalized communities face every day. To challenge white leaders in faith who are ready to recognize and repurpose their white privilege, Shani E. McIlwain has released Awkward Silence: A Guide for White Ministry Leaders on Confronting Anti-Racism and Microaggressions.
WASHINGTON, DC – June 18, 2021 – In Awkward Silence, bestselling author and speaker, Shani McIlwain, directly addresses white leaders in faith who, like everyone else in the world, are not immune to the biases and racial myths we have been taught our entire lives. Through compassionate storytelling, McIlwain explains how you can effectively practice anti-racism and allyship, using faith as a foundation.
"No matter how far along in the process you are of practicing allyship and anti-racism, whether you have been doing this work for the past few months or for the past twenty years, it is never too late to start doing anti-racism work and racial reconciliation work — because it is all heart work," says McIlwain.
The topics covered in Awkward Silence are intended to compel those in ministry to make the ongoing and intentional effort to engage in and practice a lifestyle of anti-racism. Insight on how to proactively work toward being an anti-racist church, in thought and in deed, and how to identify blind spots in regard to racism and white supremacy, along with case studies provide a clear roadmap for leaders in faith who have grand aspirations to rid the world of hate and intolerance as well as those who simply want to learn how to listen.
Awkward Silence will enlighten faith-based leaders or congregation members who are ready to take the next step in their anti-racism and allyship practice. "If you really want to see heaven on earth, if you really want to seek a beloved community, which we're all striving for, we must work together to break down these institutions that are causing this world and the people in it to struggle."
Shani E. McIlwain is a sought-after speaker, pulpit supply preacher, retreat leader, and a ruling elder at Faith Presbyterian Church in Washington, DC. She serves on the NEXT Church strategy team as a group facilitator and an executive coach, leading individuals and groups in faithful and transparent conversations about dismantling racism and white supremacy. Shani is also a five-time bestselling author and the host of The Sharing With Shani Show.
Published by Publish Your Gift®, Awkward Silence: A Guide for White Ministry Leaders on Confronting Anti-Racism and Microaggressions is now available for purchase at www.shanimcilwain.info.
Media Contact
Company Name: Purposely Created Publishing Group
Contact Person: Shani McIlwain
Email: Send Email
Phone: (888) 949-6228
Country: United States
Website: www.publishyourgift.com