A Universal App that will help deliver a safer and smarter-connected world boosted by Ex-Otis executive.
Minfo Global is pleased to announce it has appointed Mr. Chris Bowler to the Company's Advisory Board.
18 June, 2021 – Mr. Bowler served as Senior Director, Global Service Marketing at Otis Worldwide Co. prior to his recent early retirement in April 2021. Prior to working at Otis, Chris also held executive roles at GE.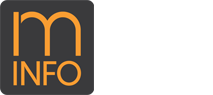 "We are extremely pleased to have Chris join us, his global experience at Otis and GE will be invaluable and greatly assist roll-out of Minfo's touchless elevator solution in the Americas initially and then globally," said Minfo Global CEO, Roland Storti.
Mr. Bowler's accomplishments at Otis spanned four continents with a focus on growing Otis' business services by enhancing core service offerings and adding new digital services like IoT and API data services. During his time at GE, he led the roll-out of energy saving LED lighting solutions and the EV electrical infrastructure, working closely with businesses and local governments.
Video Link: https://www.youtube.com/embed/GIBN3_ZsspU
Minfo's US-patented technology delivers More INFO, connecting with any type of info and ads via any media and in physical locations as well as delivering a unique go-to-market suite of touchless solutions for an accessible and safer 'new normal'.
Minfo has integrated their audio QR codes with 2 global elevator companies, enabling touchless operation, reducing hygiene anxiety and the spread of germs.
Minfo also integrated with Oracle Hospitality OPERA Cloud services to help Hotel guests and staff feel safer. "Working with Oracle for Startups' team has been invaluable, to access product experts and fast-track integrations" says CEO Roland Storti.
"Minfo has an incredibly bold vision with their Universal App and goal to make our personal lives more touchless, accessible, and seamless," said Jason Williamson, VP, Oracle for Startups and Oracle for Research. "Helping emerging companies like Minfo, build, collaborate and accelerate innovation is exciting and beneficial for the startup, our customers and Oracle. As a builder and entrepreneur myself, it's also super rewarding."
Oracle Startups:
Oracle for Startups is Oracle's global program to support entrepreneurs and innovators. Oracle for Startups creates mutually beneficial partnerships by connecting customers to exciting startups, and startups to amazing opportunities. The result is business-building innovation, built on secure, scalable Oracle Cloud. Startup members get access to free cloud credits, 70% discount on IaaS and PaaS for two years, mentoring, hands-on technical support, customer introductions, and a slate of go-to-market opportunities.
Oracle, Java and MySQL are registered trademarks of Oracle Corporation.
For more details, please visit www.minfo.com
Media Contact
Company Name: Minfo Global
Contact Person: Roland Storti
Email: Send Email
Phone: +1 347 774 3252
City: New York
State: NY 10001
Country: United States
Website: https://www.minfo.com/