iQibla Launched Smart Tasbeeh Counter Ring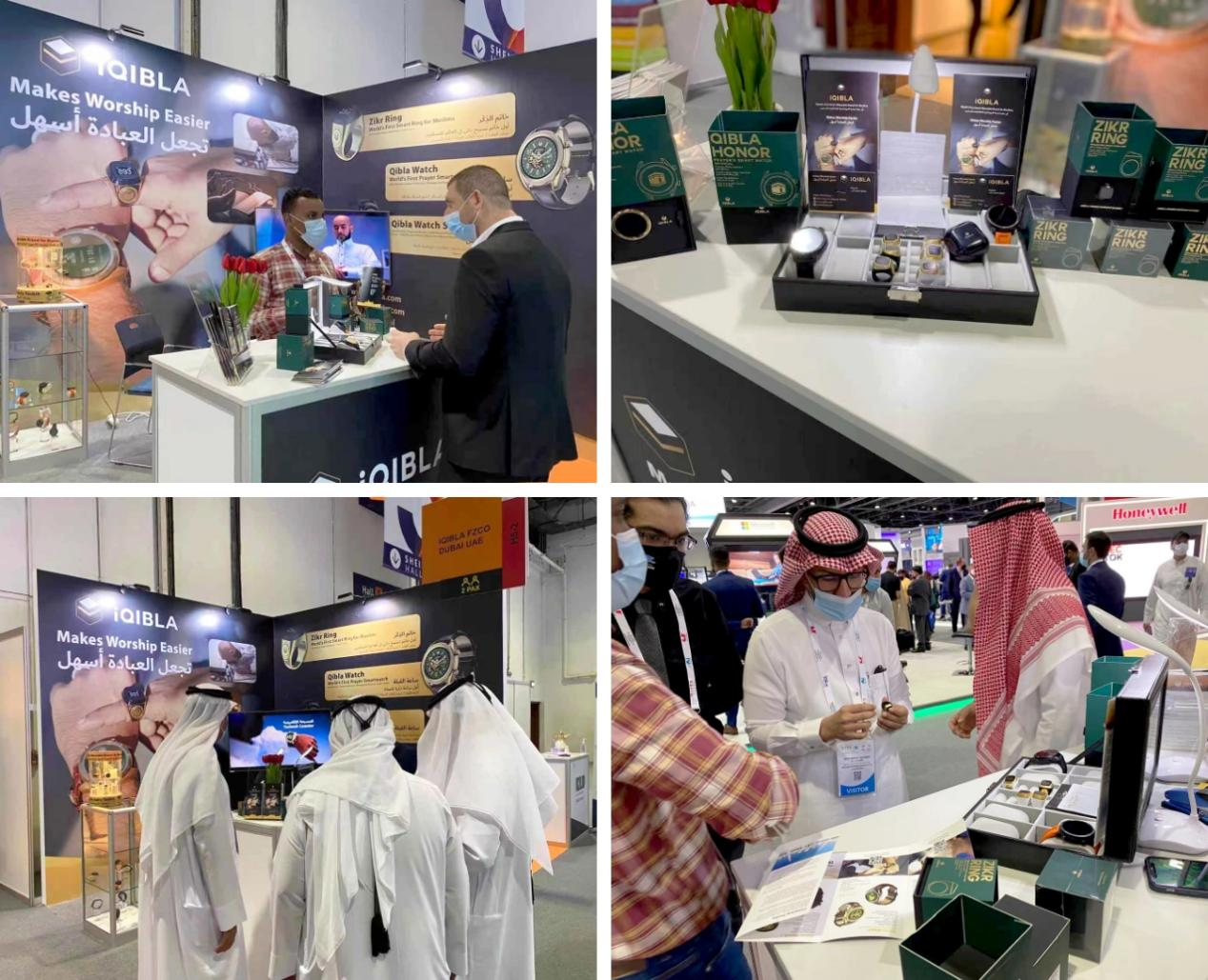 iQibla launched a smart Tasbeeh counter ring. This ring offers an easy-to-use function than the traditional Tasbeeh beads for Muslims to use for their daily prayer.
iQibla, an IT company that made a lot of tools for Muslims, launched an innovative replacement for traditional Tasbeeh beads. Its new product comes in the form of a smart ring. This new product provides a more comfortable way to count the Tasbeeh reading. The users only need to wear it on a finger and press the button positioned at the comfortable and easy-to-reach location with their thumb to start the counting process. This new product is one of many tools specially made for Muslim activity that this company has launched. It also is a sign that this company dedicates itself to its field of business and keeps providing what customers need.
iQibla offers a solution for all Muslims who need a new improvement for their religious activity. Mainly providing the high-tech tools for that purpose, this company has released various products that have become the popular choice among Muslims. Other than the tasbeeh counter, iQibla also has SmartWatch for Muslims. It also has a similar function as the smart ring Tasbeeh counter, plus more features that can't be found in the Smart Ring device from this company. As an online store, this company also offers various bonuses for the customer, such as free shipping, warranty, and secure payment. With its reputation as the innovator of these high-tech devices, this company has become the top choice for many Muslims to get the tool they need.
According to the representation of iQibla, "We found this company because we couldn't find the best solution and tools that help Muslims with their religious activity. This company also offers the simplicity and convenience that all Muslims need in today's modern and digital era. Therefore, we worked hard and made a partnership with our friends to create various devices, from a digital alarm clock to the SmartWatch for Muslims. We only have one mission here, which is to help Muslims have the most convenient way to do their daily religious activity." For more information, please visit iQibla's official website.
About iQibla
iQibla is an IT company that provides various devices for Muslims. It started its business around 2020 and has kept growing until now by releasing innovative products for Muslims. Currently, this company has SmartWatch and Smart Ring Tasbeeh counters in its product collection.
Media Contact
Company Name: Umeox Innovations Co, Ltd
Contact Person: Amy
Email: Send Email
Phone: +8613424354916
Address:Floor 19, Block A, Building 8, Shenzhen International Innovation Valley Phase III, Dashi 1st Road, Nanshan District
City: Shenzhen
State: GuangDong
Country: China
Website: https://www.iqibla.com